SH 2016 Massage Therapists
Libby
Libby is an erotic massage artist offering sensual and intimate bodywork. Her background and knowledge as a personal trainer and sports masseuse perfectly compliments her spiritual path and desire to support you in connecting to the pleasure available in your body. Her tantric sessions use pleasure as a healing tool, creating an open and relaxed space in which you can explore and experience the multitude of sensations and energy available in your body: orgasmic energy not just in the genitals but flooding your entire being. My sessions are available to all genders, orientations, singles and couples but I have a strong focus on working with those with a female genital configuration and those who identify as female. Her sessions really invite you to connect with what your body truly desires for your own pleasure, not in relation to intercourse or pleasing a partner.
Her sports and deep tissue sessions work much more on a physical level to unblock tension and tightness in the muscles. She can address specific areas of injury or relieve temporary niggles so often experienced from camping! During the SH weekend this type of massage will be great to really loosen you up and put you in a good flow for dancing, yoga, play or just relaxing in the hot tubs!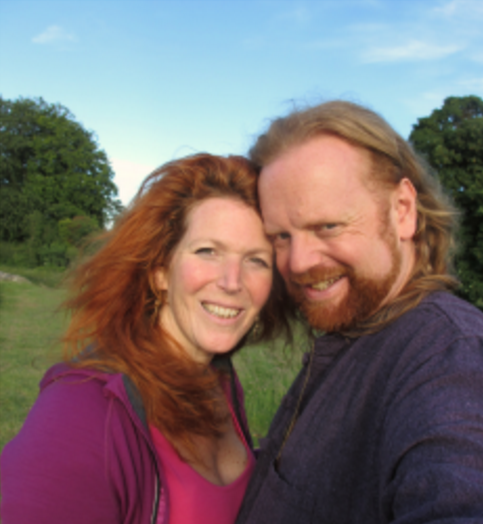 Sy and Ash
Have you ever felt like there must be something more, a way to connect more deeply, more authentically in your life, with more joy and more passion? Do you have the sneaking suspicion that your body is capable of feeling so much more life and passion...if you only knew what to do? Do you sometimes feel like you are wearing a mask or a different personality in your connections with others? Do you feel like there is something missing in your day to day life?
Love Coaching with Sy and Ash can help you discover just how amazing and passionate you really are! We can help you find that authentic, delicious YOU that has never been fully expressed, or who has disappeared over the years and needs to be re-awakened. Through Deep and Delicious one-to-one sessions we will gently and delightfully uncover a quality of aliveness and joy in your body that will astonish you!
Simon Hardman
Simon has been working in the field of massage and well being for around five years and completed his professional training in 2015 when he qualified as a Level 4 VTCT Sports Injury Massage Therapist.
A significant part of the two year program is the in-depth study of Anatomy and Physiology which has become a specialist area of interest for him. Prior to qualifying, he had begun developing his practice intuitively, and had always drawn on his existing knowledge of the skeletal and muscular systems of the body from working in coaching and personal training. He decided to train and qualify professionally after he was twice commended on my massage skills and technique by experienced practitioners who had assumed that he already was qualified!
Amar Prem
Dominik is a Personal Trainer, Yoga Teacher, Massage Therapist and Lifestyle Coach. His commitment to himself and to others is to uplift the body, the mind and the spirit in order to become the best versions of ourselves. He does this by applying the complementary disciplines of Personal Training, Yoga, Martial Arts, Physical Therapies, Nutrition and Meditation.
Kirsten McFarlane
Massage has been an intrinsic part of Kirsten's own well being for the past 30 years, starting with learning eastern hand massage/ reflexology and seeing how it soothed the pain of a musician friends hands. Kirsten has studied eastern and western techniques, self massage, baby massage, and continued to grow her abilities in order to better the health and wellbeing of herself, friends and family. This experience of giving and receiving massages over the years has taught her what makes a great massage (and a bad one!) and in 2009 she decided to work professionally as a therapist. Since then she has added further professional certifications and has worked with a wide range of clients: professional sports people, performers, navy/army, pro yacht crew, people with medical conditions such as fibromyalgia/recovering from cancer. She has also worked at festivals, as a therapist for a private glamping holiday event, and corporate health days. Certified and Insured with the Guild of Holistic therapists in Body Massage, Ayurvedic Indian Head Massage, Hot Stone therapy, Warm Bamboo massage, Thai Herbal compress Massage, Facials, Reflexology, Aromatherapy, Baby Massage, Pregnancy Massage.
Matt Richards
There are elements of stretching, acupressure, deep tissue and holistic techniques that address the body's aches and pains technically while feeding the mind and soul with relaxation. The treatment is a table based treatment but blends elements of floor work often found in the Asian styles, and as ever, the time is devoted solely to you and making you feel as divine as possible.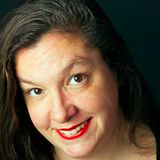 Gemma Lock
She is an integrative holistic therapist with 12 years experience working in private practice, complementary medicine and festivals. She currently works at wellforce.co.uk offering aromatherapy, Swedish and Indian Head Massage, Reiki and Reflexology as well as providing talking therapy. She provides a nurturing, holding environment, where people can be witnessed, respected, and worked with to provide a gentle loving healing space.
She is a BACP accredited counsellor, qualified in 1999. Specific areas of interest and experience include gender and sexual diversity, BDSM and polyamory. She is currently nearing the end of her training in psychosexual therapy.